Tyson Foods' Secret Recipe for Carving Up Workers' Comp

Over the past 25 years, the giant meatpacking company has taken a lead in pushing for changes in workers' comp in state after state — often to the detriment of workers.
About five years ago, one of the nation's largest corporations, Tyson Foods, drew a bullseye on the official who oversaw Iowa's system for compensating injured workers.
As workers' compensation commissioner, Chris Godfrey acted as chief judge of the courts that decided workplace injury disputes. He had annoyed Tyson with a string of rulings that, in the company's view, expanded what employers had to cover, putting a dent in its bottom line.
So when Republican Terry Branstad ran for governor in 2010, vowing to make Iowa more business-friendly, Tyson hosted an event for him at its headquarters and arranged another meeting for him to hear from large companies who were frustrated with the workers' comp commission.
Within weeks of his victory, Branstad demanded Godfrey's resignation. When Godfrey refused, the new governor did the harshest thing in his power: He cut Godfrey's salary by more than 30 percent.
Amid the fallout, Tyson drafted and hand-delivered 14 pages of talking points criticizing Godfrey to help Branstad defend his decision.
Godfrey quickly grasped just how much sway Tyson and other big companies can have over workers' comp. "It's just chilling that someone would go to that level to try to influence the system," said Godfrey, who is now the chief judge of the federal employees' workers' comp appeals board.
Tyson's tactics, pieced together from depositions and documents in a lawsuit Godfrey filed — many of which have never been released — are far from unique to the Hawkeye State. Over the past 25 years, as the Arkansas company grew to be one of the world's largest meatpackers, Tyson has taken a lead in reshaping workers' comp, often to the detriment of workers, a ProPublica investigation has found.
---
Selected a Top 100 Workers Compensation Attorney 2 Years in a Row
---
Wednesday, August 12, 2015
Atlanta Journal Constitution Article

---
Monday, May 11, 2015
I just want to thank you so much for the work you've done to ensure that I had income for the next few years. I will continue to tell others of your great work.
Donna
---
Friday, April 4, 2015
Yes – Laura Reis has again been selected as a SuperLawyer for 2015!
SuperLawyers represent less than 5% of the top attorneys in Georgia.
Laura C. Reis
Attorney-at-Law
---
Thursday, August 14, 2014
Judge Declares Exclusive Remedy of Comp Act Unconstitutional
by Sherri Okamoto (Legal Reporter) State: Florida Topic: Top5.0
A Miami trial court judge on Wednesday declared the exclusive remedy provision of Florida's Workers' Compensation Act facially unconstitutional as a matter of law − the latest instance of increasing judicial scrutiny that has worried employers and energized claimant attorneys.
Miami-Dade Circuit Judge Jorge Cueto found that the Act was "no longer an adequate exclusive replacement remedy in place of common-law tort, as required by the 14th Amendment to the U.S. Constitution or by the Florida Constitution."
He observed that the act "became unconstitutional as an exclusive remedy in stages," as legislative amendments "decimated" the benefits provided through the years.
During this process, Cueto said, "fundamental rights guaranteed by the Constitution were eviscerated by merely enacting a statute and relying upon the police power of the state for validity."
As it stands now, he opined, the act "fails miserably" in promoting the public morals, health, safety and welfare of the citizenry of Florida, and plainly does not pass constitutional muster.
Florida Workers' Advocates and the Workers' Injury Law & Advocacy Group had championed the constitutional arguments after intervening in a tort suit that Julio Cortes filed against his employer, Velda Farms.
After Velda defended against the claim on the basis that workers' compensation was Cortes' exclusive remedy, FWA, WILG and Cortes asserted a claim for declaratory relief as to the constitutionality of Section 440.11.
Two other injured workers – Romy Harrison and Elsa Padgett – filed affidavits in the Cortes case, saying they also wanted a judicial declaration as to their rights and remedies.
Velda then abandoned its exclusivity defense and successfully sought to have the declaratory relief claim severed from Cortes' case.
Because FWA and WILG are challenging the constitutionality of a Florida law, the state's attorney general is the proper defendant. The claim became a stand-alone cause of action, captioned Florida Workers Advocates v. State of Florida, No. 11-13661-CA25.
Padgett later intervened in the case to become a joint plaintiff, and the plaintiffs moved for summary judgment on their facial challenge to Section 440.11.
Cueto last month issued an order for Florida Attorney General Pam Bondi to show cause as to why he shouldn't grant summary judgment in favor of the plaintiffs, but Bondi elected not to intervene.
Bondi did, however, respond to the order to show cause.
Chief Deputy Solicitor General Adam Tanenbaum filed the response on behalf of Bondi on Aug. 4, arguing that the plaintiffs were seeking an advisory opinion, in a non-justiciable dispute lacking an appropriate defendant. In light of this, Tanenbaum argued that Cueto had no jurisdiction to rule on the plaintiffs' arguments.
Even if the judge had jurisdiction, Tanenbaum insisted that Florida's workers' compensation framework was constitutional.
He pointed out that "workers' compensation benefits have always been limited, and a change to benefits is within the Legislature's prerogative."
Tanenbaum also cited a long history of court cases which have found the comp system to provide a reasonable alternative to a tort suit.
Cueto, however, was not persuaded.
The exclusive remedy provision has been part of Florida's Workers' Compensation Act since 1935, but Cueto reasoned that it wasn't exactly "exclusive" until 1970, when lawmakers eliminated the ability of employers to "opt-out" of participating in the comp system.
At that time, Cueto said, the "benefits provided by the act should have increased substantially to account for the change in the value of the trade; i.e., allegedly fast, sure and adequate payments in exchange for the tort remedy that was cumbersome, slow, costly and under which it had been legally difficult for injured workers to prevail."
Lawmakers again tinkered with the act in 2003, to eliminate the payment of any compensation for a permanent loss of wage-earning capacity that is not total in character, Cueto noted. And even if the loss is total, then the act, as amended, cuts off benefits once the worker hits 75 or after receiving benefits for five years.
The amended version of the act also apportioned medical care expenses for workers between an employer and the worker, and if the worker can't afford his share of the cost, then the worker can't get treated, Cueto said. Unlike many states, claimants in Florida must make co-pays when receiving medical treatment for their workplace injuries.
Cueto reasoned that if the Act would "provide full medical care and some compensation for total or partial disability, it remains constitutional." But as it now stands, Cueto said, "it is inadequate as an exclusive replacement remedy for all injured workers."
The judge ruled that as of Oct. 1, 2003, the exclusive remedy of the Act was unconstitutional – not just as to Padgett, but as to any injured worker in Florida.
Whitney Ray, the press secretary for Bondi, said that attorneys in the office were in the process of reviewing the decision as of Wednesday afternoon.
Coral Gables attorney Richard Sicking, counsel for Elsa Padgett, said he expected that the state will seek review by the 3rd District Court of Appeal.
Before 1979, Sicking said, the state could have immediately sought review by the state Supreme Court, but the state's appellate procedural rules now require all appeals to pass through the district courts of appeal.
He said the appellate courts usually immediately certify constitutional questions to the Supreme Court for resolution because the Supreme Court "needs to get the last word," and litigants are left in a state of confusion until the Supreme Court weighs in.
Ramon Malca, the attorney for WILG, on Wednesday explained that Cueto's decision is not binding on any judges in the state unless and until it is upheld by an appellate court.
Malca said he fully expects Cueto's order to be appealed as well, but "what happens then will be anyone's guess."
He said the 3rd DCA is "considered to be a conservative court," and in general, "courts in Florida are very reluctant to find any provision of law to be unconstitutional."
Just the same, Malca noted, Cueto had "quite a bit of evidence" to consider before ruling, and he issued "a thoughtful, reasoned opinion," which was "well-founded" on the evidence before him and "a long-time coming."
Miami attorney Mark Zientz, counsel for FWA, said he wasn't sure what the 3rd DCA would do with the case.
He said the court has issued some decisions in recent years finding an employer could be sued in tort because the employer had done something to lose its immunity, but it is "very conservative on the liability front," and regularly overturns or reduces awards to plaintiffs.
Zientz said although the Supreme Court has discretion to deny review, "it'd be a major shock" if that happened, since the court has already agreed to take a look at two other cases challenging aspects of the Florida comp scheme.
The dispute in Westphal v. City of St. Petersburg is about the statutory limits on the payment of temporary total disability benefits, and Castellanos v. Next Door Co. involves a challenge to the cap on claimant attorney fees. Employer groups have chimed in as amici in that case. The National Council on Compensation Insurance estimated that the 1st DCA's ruling could increase system costs by $65 million a year.
FWA President Michael Winer said that however the Supreme Court rules in Westphal and Castellanos may well dictate the outcome of the FWA suit, as the court could effectively affirm Cueto's findings or expressly find the comp scheme as a whole to be constitutional.
The FWA lawsuit is a broader challenge than either of these cases, and has a different procedural history since it would be coming to the Supreme Court on a constitutional issue alone, rather than arising from an adverse decision by a judge of compensation claims, as Westphal and Castellanos did.
Winer said he felt "pretty good" about FWA's odds of getting a favorable decision from the Supreme Court. With all these cases coming down the pipeline, he said he hoped the court will see "a pandemic," and realize that "the problems that we as the claimants bar and FWA are complaining about are systemic, and apply across the board."
As things stand for the moment, Winer said that a worker in Miami-Dade County who gets hurt at work due to his employer's negligence can march into the circuit court and file a tort suit. As Miami-Dade is one of the largest and the most heavily populated county in the state, Winer said, that's "a big deal."
Rayford H. Taylor of Stiles Taylor & Grace, a defense attorney who practices both in Florida and Georgia, said he was concerned by this latest development in the FWA lawsuit.
Taylor said Cueto's ruling also raises a question as to whether employers still have to pay workers' compensation benefits to workers who do sue in tort, or if claimants who received all the benefits they were entitled to can file suit to collect more.
He said he saw the "potential for a lot of litigation to be stirred up during the pendency of whatever happens with this case next."
Chief Judge of Compensation Claims David Langham on Wednesday acknowledged that the decision is going to create some issues for him and his colleagues as well, since their authority is rooted in the statutory scheme that Cueto found to be unconstitutional.
He said it will be up to the parties in the proceedings now pending before state workers' compensation judges to raise arguments and present evidence over what Cueto's ruling is going to mean in their cases. He said judges will have to "make the best decisions we can" on a case-by-case basis.
So "there's going to be a lot of intellect poured onto this in the days to come," Langham said.
WILG President Charles Davoli remarked Wednesday that the FWA lawsuit could also have "some serious implications" for other states – especially those that have statutory caps on benefits similar to Florida's.
The suit is about "what is an adequate system of benefits," Davoli said, and it shows that at least one court in Florida agrees that benefits can be "eroded to the point where there is a breach of the century old quid pro quo," and comp is no longer a "fair exchange for exclusivity."
Through the years, Davoli said, many states have eliminated the right of an injured worker to direct his own medical care or the payment of benefits tied to wage loss.
"Usually when you lose a benefit, you never get it back," he said, but Cueto's ruling recognizes that "there is a tipping point" when workers lose too much.
---
Friday, August 29, 2014
Dunkin' Donuts Worker's Death Reveals The True Cost Of Our Low-Wage, Part-Time Economy
By Jillian Berman of The Huffington Post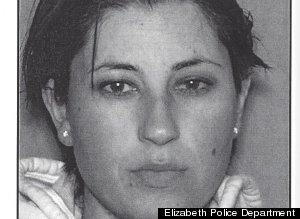 A New Jersey woman died earlier this week trying to catch a few hours of sleep between jobs, a chilling reminder of the struggle low-wage workers, particularly women, face making ends meet.
Police found Maria Fernandes dead in her car on Monday night, parked in a convenience-store parking lot in Elizabeth, N.J., according to a police press release. Fernandes, 32, was wearing a Dunkin' Donuts uniform when she was found. A friend and fellow employees told officials she worked as many as four jobs, said Lt. Daniel Saulnier, a spokesman for the Elizabeth police department.
Authorities are waiting on a toxicology report to determine the exact cause of death, but Hazmat investigators found that fumes in Fernandes' car were caused by a gasoline can that had spilled in the back, according to the release. Friends told police that Fernandes kept gas in her car to avoid running out of gas when traveling between jobs. And she often slept in parking lots to get a few hours of rest between jobs, authorities said.
"It is a very sad story and really tragic, and it shines a light on what is a real problem, particularly for low-wage workers, today," said Elizabeth Watson, senior counsel and director of workplace justice for women at the National Women's Law Center.
Fernandes' death is one of many recent examples of the extreme lengths to which low-income women must go to make a living these days. Shanesha Taylor was charged with felony child abuse in March after she left her two children in the car while she went on a job interview. Debra Harrell was arrested in July after leaving her 9-year-old daughter to play in a park alone while she worked at McDonald's. Jannette Navarro told The New York Times of the difficulty of her erratic schedule at her $9-per-hour job at Starbucks, which prompted the company to change its scheduling policy.
Low-wage and part-time work has proliferated in the post-recession economy. While jobs in fast food and retail are booming, the middle-wage jobs that disappeared during the recession have been slower to return. Meanwhile, the costs of child care, health care, education and other services have kept rising, adding to the burden on low-wage workers.
These trends have hit women particularly hard, contributing to an "ongoing and growing problem" of women being concentrated in low-wage work, Watson said. Women make up about two-thirds of low-wage workers. Between 2009 and 2013, 35 percent of women's job gains were in low-wage sectors compared to just 18 percent of men's, according to data from the NWLC. Even in these low-wage jobs, women make 90.4 cents to every man's dollar, on average.
Low wages and unreliable schedules mean that low-wage employees are often forced to work more than one job to make a living. Women suffer more than men in that regard, too, according to the Institute for Women's Policy Research, a think tank focused on women's economic issues. There are 3.3 million women in the U.S. working multiple jobs, compared to 3.4 million men. But women are almost twice as likely to be working several part-time jobs instead of one full-time job with a secondary part-time gig, according to Heidi Hartmann, the president of IWPR.
Though Fernandes didn't have any children, according to police, for many women working low-wage jobs, these issues are compounded by the fact that they have to arrange and pay for child care.
"For women, it's just a lot harder to put together a full-time salary, and they have to do it by working two or more part-time jobs," Hartmann said.
Fernandes worked at multiple Dunkin' Donuts, including one at Newark Penn Station, Saulnier said. Though she wore the same uniform for each, these were technically separate jobs. Dunkin' Donuts confirmed that the outlets where she worked were owned by different franchisees and that the different owners didn't know she was working at multiple restaurants. Fernandes worked as little as 10 hours a week at one franchise and as many as 40 hours a week at another.
"We are deeply saddened to learn of the tragic death of Maria Fernandes," Michelle King, a Dunkin' Donuts spokeswoman, wrote in a statement to HuffPost. "We send our deepest sympathies to her family and friends."
---
Tuesday, September 30, 2014

Reis Law, LLC supports Kids' Chance of America  an organization educating children of injured workers. It is a scholarship program for children of injured workers killed in occupational accidents.
President's Message
In 1989, I was a member of Kids' Chance of Georgia when we awarded our first scholarship to a child of an injured worker. I am honored to serve as president of Kids' Chance of America as we move into our second quarter century of helping to give children of seriously and fatally injured workers a chance to achieve their educational dreams. I am proud to have been selected to help lead this wonderful organization and thrilled to do so at a time when we are moving swiftly towards our mutual goal of being able to help children in every state.
I am so lucky to be president at a time when our prior presidents and boards have positioned Kids' Chance so that achieving our goal is a tangible possibility. Thanks to Suzanne Emmet's leadership, we have an excellent strategic plan in place. One of my goals is to do everything I can to ensure that we meet the various benchmarks in our strategic plan and, where necessary, amend those benchmarks to improve our ability to be successful.
Our goal for the next two years is to increase the number of Kids' Chance state organizations by six states. Additionally, we will work to expand the Kids' Chance donor base outside of the workers' compensation community and into the industrial community more broadly. Since Kids' Chance helps children of workers injured throughout the American economy, businesses outside of the workers' compensation industry should be given the opportunity to do something to help its workers' children. Finally, over the next two years, Kids' Chance will continue to increase public awareness of our scholarship opportunities and look forward to the day when all eligible children will know of our organization and no eligible child will be left without help in achieving his or her educational goals.
Kids' Chance of America has so much to celebrate in what it has accomplished since it was established to assist state organizations in 2007. From a loose consortium of a handful of states with Kids' Chance organizations, Kids' Chance of America has become a true national charity and has helped expand the mission to more than half of the states in this country. Through the combined efforts of the state Kids' Chance organizations, more than 3,000 children of injured workers have been given a chance.
This success is due to the tireless and enthusiastic work of thousands of volunteers involved in our member state organizations. It is also due to the generous support of Kids' Chance of America's partners including Injured Workers' Pharmacy, One Call, NCCI, Paradigm Outcomes, and Sedgwick, along with our donors and sponsors. Thanks to them, we have been able to funnel substantial donations back to our member states for scholarships, which are thriving.
Please join those in your state who are working with existing Kids' Chance organizations or join us at Kids' Chance of America in working to establish an organization in your state. You will make this country better one child at a time.